Live Events and Training
This seminar is simply the best I've been to in a 10-year insurance career. It is full of wonderfully simple concepts to bring your business to the next level." 
Jeremy Kilpatrick, Agent
"What an inspiring and refreshing afternoon" 
Rachel Davis, Financial Services Associate
"I would recommend this workshop as a requirement for every agent and team member" 
Lisa Huck, Office Manager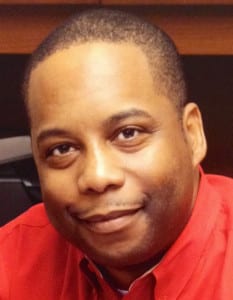 Steve Wilmer hosts Risk Advisor Boot Camps across the United States for Agents who are interested in having in depth training for their team, in order to take their agency to the next level. Steve Wilmer is a licensed producer and 'Your World'® expert. He has been using the 'Your World'® diagram for over three years and consistently writes 100+ life apps a year.
When you hire Steve Wilmer to conduct a Risk Advisor Boot Camp he will teach the Five Critical Steps to Transitioning to a Risk Advisor from the Agency Growth Secrets Presentation and he will conduct Scrimmages and Chalk Talks with you and your team members that includes:
The best way to transition from customer greeting into the 'Your World'® Conversation
How to make the most effective recommendations and presentation to your customers once the risks have been prioritized
How to overcome ANY objection
How to follow-up and Close More Sales
Steve is available for half day Boot Camps, and if multiple agencies in your area are interested in having Steve train their team, you can schedule him for an AM session and a PM session to avoid shutting down your office. We are able to help you market the Boot Camp in your area so that several agencies can participate in the training.
Click here to tell us more if you are interested in having Steve Wilmer train you and your team.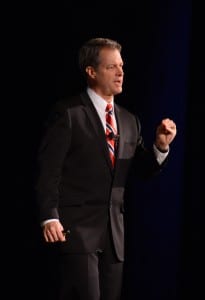 Hi, my name is Bill Whitley, and my Agency Growth Secrets training is designed to help multi-line agencies close more sales, deepen account penetration, and increase retention. This presentation incorporates my Eight Secrets of Top Performing Agents research with the Agency Growth Secrets discovered in interviews for the Risk Advisor Mastermind Group. During my presentation you will learn the Five Critical Steps to Transitioning to a Risk Advisor including:
The most powerful Risk Advisor positioning comments and questions
The best way to educate your customers about the need for a trusted Risk Advisor and why having an advisor is more important than saving $100 on an auto premium
How to set more face-to-face appointments than you could ever imagine
How to conduct the 'Your World' Conversation and prioritize risk areas
How to ensure you hear, "Thank you" and how to turn "Thank you" into additional customer introductions.
Agents who attend this presentation and implement my ideas routinely report increases in production of 50% to 100%.
I am available to speak to groups ranging from 15 agencies to several thousand agents, as well as presenting live or by webinar. Corporate or Association speaking events can range from 1 hour to 2 hours based on your needs. I am also available for Break-Out sessions. I have given hundreds of live workshops for smaller groups of agents, that not only include my presentation, but also includes hands on training, practice, and role playing with word tracks. If you are interested in having me speak to your agency, we can work with you to put together a Local Group of agents in your area for the presentation.
Click here to inquire about having Bill Whitley present to your group.

OUTSOURCED SALES MANAGER
Done for You Sales Management
Up to 4 scheduled Sales Training Calls each month ('Your World'®, Life, Disability, Appointment Setting, Referrals, etc)
Unlimited, unscheduled calls with your Performance Coach
Goal Setting with each team member
Weekly Scheduled team member Check-In/Accountability calls
Strategizing Sales Calls (before and after customer calls)
Agent recieves weekly updates on team member's performance
For complete details about this new sales building coaching program with no cost obligation, contact Steve Wilmer NOW at 704-612-0122 x4 or email him at Steve@RiskAdvisorInstitute.com
This program is for Mastermind Group members only. There is no contract and you can cancel at any time.
MEET THE PERFORMANCE COACHES: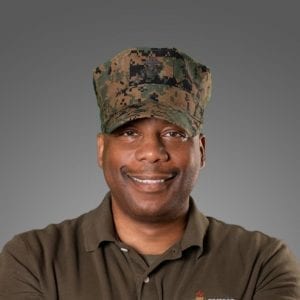 Steve Wilmer was an average insurance producer until he implemented the system he reveals in his Boot Camp  and coaching. Using the specific techniques he'll teach your team, Steve became a top producing Team Member for 8 years, and is now a nationally recognized performance coach specializing in insurance sales.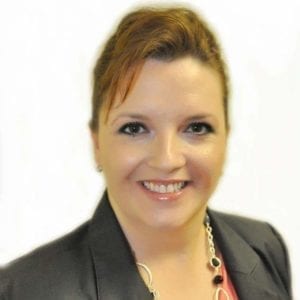 Karla Burkart has been in sales for nearly three decades with over a decade in the insurance industry. She is an award-winning agent and has worked in both captive and independent markets in service, sales, and training. After implementing the 'Your World'® Conversation and increasing life production by 40% and umbrella by 80% within 3 months of implementing, she wanted to share it with everyone. As a performance coach, she brings that to your team.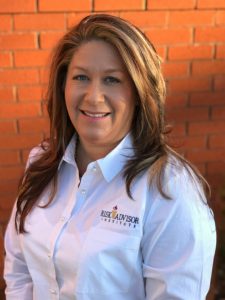 Stephanie Slack wa an average insurance producer until she implemented the system she trains in this coaching program. Using these techniques, she transformed from an average quoter to a Risk Advisor, causing her sales to double when she was a team member. Stephanie brings these techniques to you and your team.
Aaron Fitch had average life sales until he adopted the 'Your World'® Conversation, leading him to close 80-100 life policies a year, and quickly becoming a top P&C producer. He began in insurance in 2013, when he was looking for a way to make a positive difference in people's lives. He now continues his passion for helping others by training the same 'Your World'r concepts that allowed him to excel to the top.