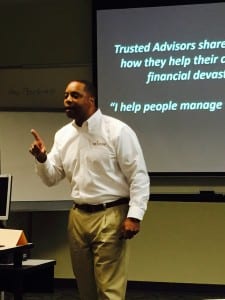 Risk Advisor Boot Camp
Register for a Risk Advisor Boot Camp-Steve Wilmer will train your team in an interactive, high energy Boot Camp.
Product Description
To join the Risk Advisor Mastermind Group and take advantage of member pricing please visit: Mastermind Group
Have the Risk Advisor Institute Train Your Team
This half-day program is for both agents and team members and is unlike any training you have attended before. We guarantee you will come away confident, empowered, and chomping at the bit to uncover needs with the 'Your World' Conversation, and make more sales.
Part 1: Steve Wilmer (licensed producer and 'Your World' EXPERT) will teach the Five Critical Steps to Transitioning to a Risk Advisor, including:
The most powerful Risk Advisor positioning comments and questions
The best way to educate customers about the need for a trusted Risk Advisor and why having an advisor is more important than saving $100 on an auto premium
How to set more face to face appointments than you could ever imagine
How to conduct the 'Your World' Conversation and prioritize risk areas
How to ensure you hear, "Thank you" and how to turn, "Thank you" into additional introductions
Part 2: Steve Wilmer will Conduct Scrimmages with Agents and Team Members Including: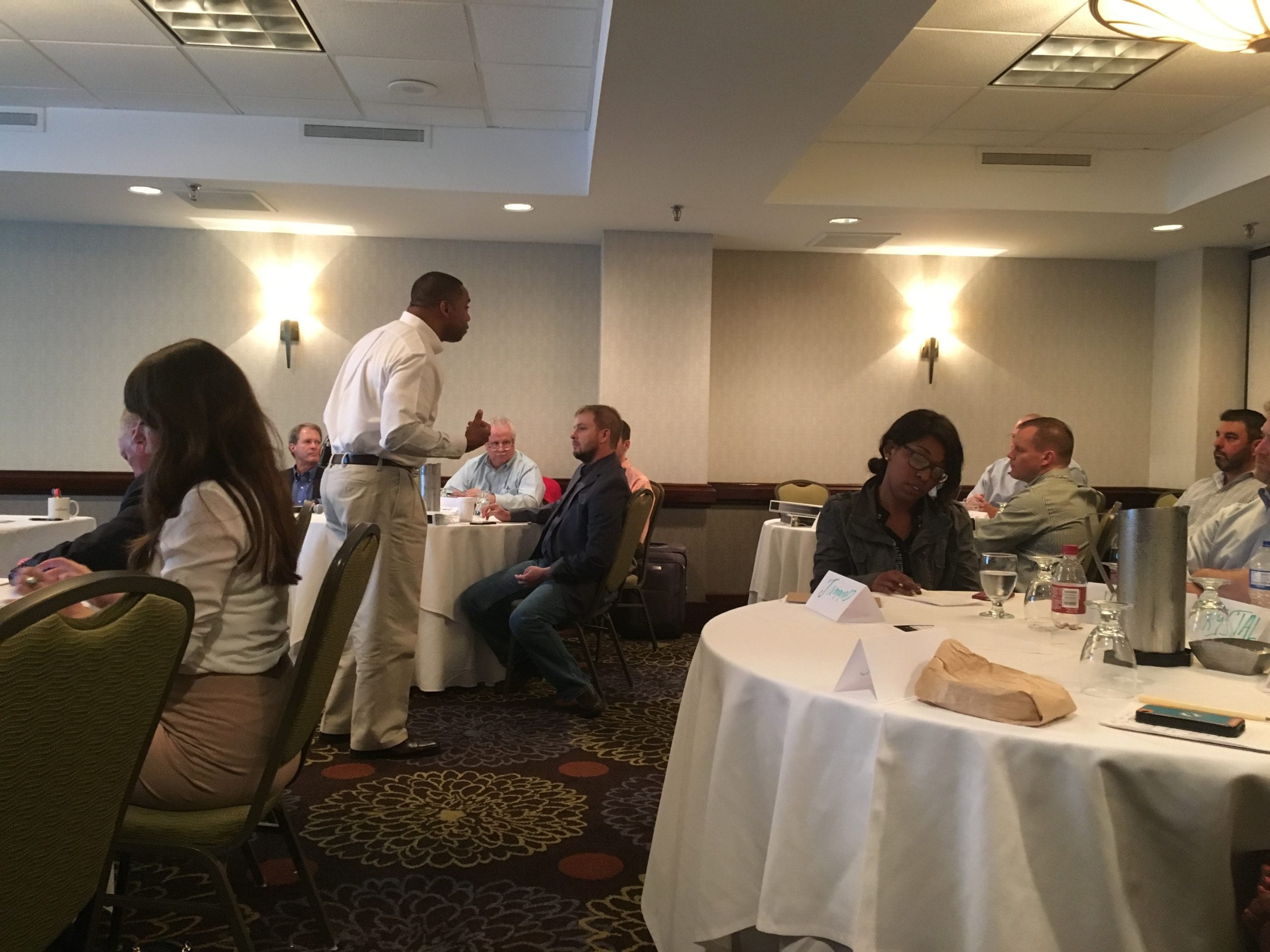 The best way to transition from customer greeting into the 'Your World' Conversation
Once the risks have been prioritized, how to make the most effective recommendations and presentation
How to overcome ANY objection
How to follow-up and Close More Sales!
Steve Wilmer is a seasoned top producer and 'Your World' expert. He has been using the 'Your World' diagram for over 3 years and consistently writes 100+ life apps a year.
"I wanted to let you know that I got so much out of the class yesterday. Even though I have been doing the 'Your World' Conversations, I was able to pick up on things that I was doing completely wrong. I came back to the office and we scrimmaged this morning with the team. I used what I learned yesterday and everyone was impressed. Changing the way I think and what I say is key! Follow me and asking questions vs. trying to convince is the biggest take away that I had. Thank you again for the opportunity to listen and train with you!!" –Stephanie S., Team Member
"I want to thank you again for coming to doing a Boot Camp. I cannot imagine how anyone attending could not have come away with such a positive sense of how well this program can work. Yes, as you have said, you have done hundreds and hundreds of these reviews, heard it all and we could see you have developed wonderful ways to overcome many objections. For those of us new to this it is a bit daunting. However, your positive vibe and true feelings that this is in our and our customers best interest, makes the effort seem less of a climb. I, for one, see true value in the money that we spent for my attendance. Hands on training is just something we do not get, so again, this was money well spent." -David C., Agent
"I obviously think the world of the 'Your World' approach as well as the Eight Secrets to building a successful Agency system. I was even more impressed by the level of professionalism that you brought to the room. I had a number of takeaways as well as compliments from my team on your performance. I highly recommend to anyone who is interested, and can witness your presentation to do so!  Oh, and by the way we have already had multiple sales from agents who in the past struggled to deliver a successful message to their clients, and the difference is Your World." John H., Sales Manager
Pricing is for pre-scheduled, group Boot Camps only. 
Small Group and Private Boot Camps are available. If you are interested in bringing Steve Wilmer to your agency for a Private Boot Camp, please speak with Steve Wilmer (Steve@RiskAdvisorInstitute.com or 704-612-0122 x4).
Registration Fee is $247/attendee for non-Mastermind Group members
Registration Fee is $147/attendee for Mastermind Group members
Member and non-member Agents can attend for FREE when registering at least one Team Member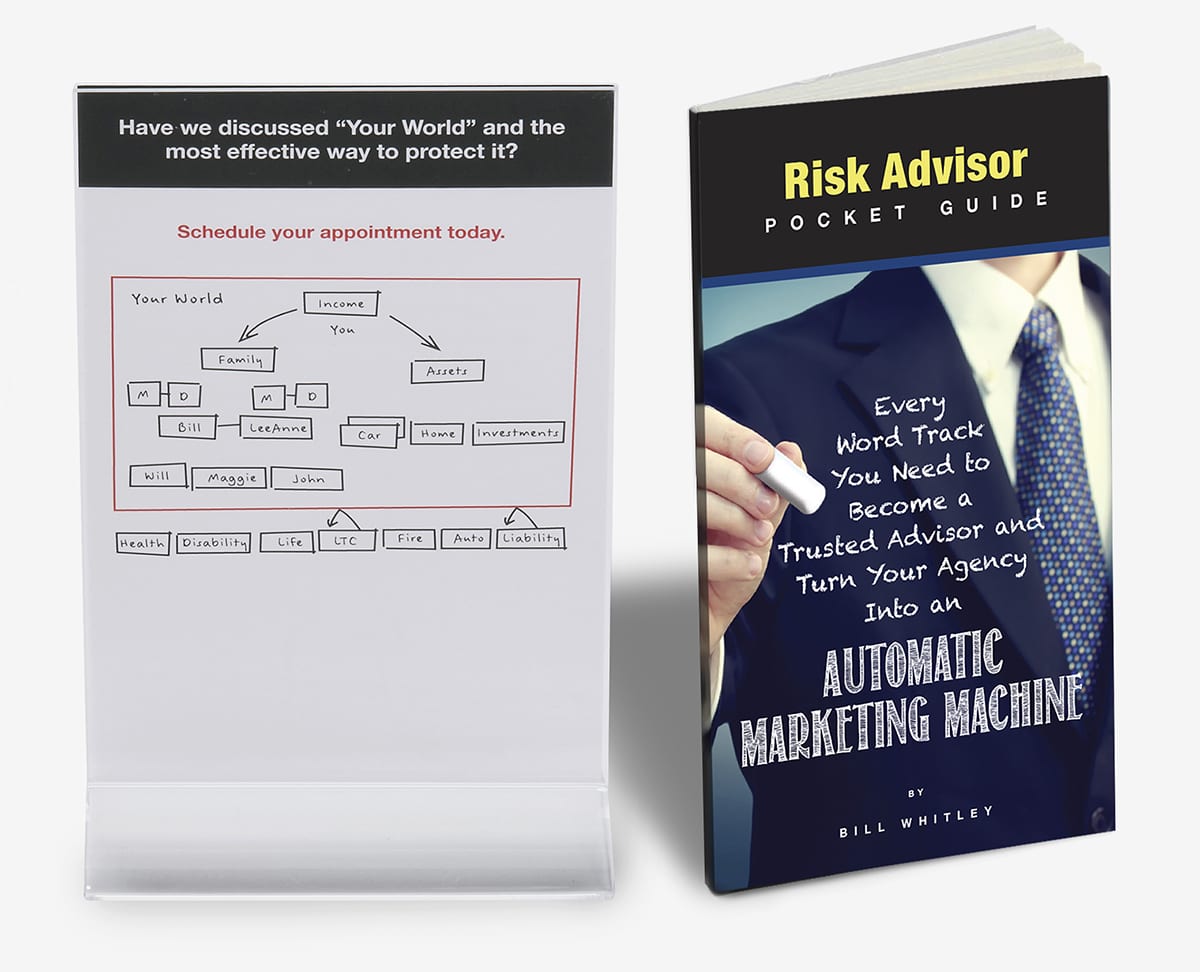 Each Boot Camp attendee with receive a Free Risk Advisor Pocket Guide and 'Your
World' Desktop sign so they have all the word tracks at their fingertips as they begin to implement.
Additional Information
| | |
| --- | --- |
| Are you a Mastermind Group member? | yes, no |
Complete satisfaction guaranteed or your money back.
Qty: