Risk Advisor Pocket Guide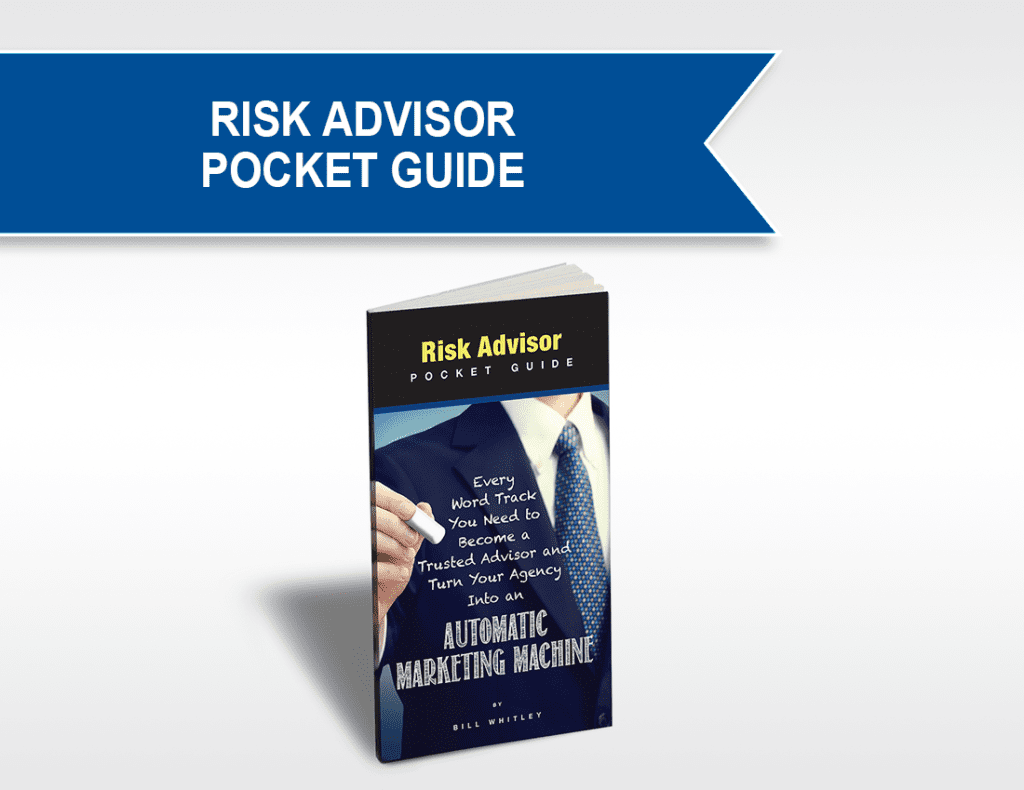 The Risk Advisor Pocket Guide is a 21 page booklet with every word track that Bill Whitley shares in his live presentations. It includes the exact words you need to become a trusted advisor and turn your agency into an Automatic Marketing Machine.
It is the perfect way to keep the Agency Growth Secrets word tracks at your fingertips so that you can position yourself as trusted advisor and set and conduct a 'Your World'® Conversation any time you come across a potential client.